Consulting Company Responsive Website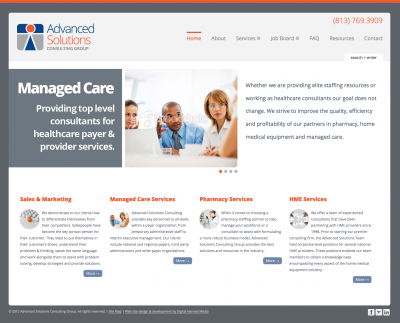 Role(s):
Design, HTML, CSS, jQuery, CMSMS
Type(s):
Custom Design, Responsive, Fluid, Mobile First
Outsourced:
This project was outsourced to me, so no links are provided.
Status:
Uglyfied
Description:
For corporate site designs, this one was really good. The company may have gone out of business, but before they did, they seriously uglified the design. I happened to have the html file of the original, so I took a screen shot.